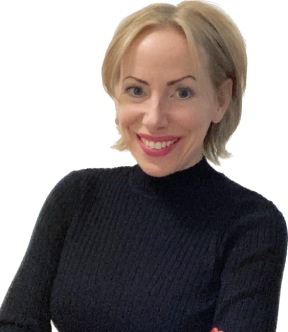 I believe that translation is about conveying a message in the best possible way in the required situation, taking into account the framework conditions determined by the type of text, subject area and intended target audience. The right tone, style and meaning should not get lost in translation, and the content has to be adapted so that "it doesn't sound translated".


"Translation is that which transforms everything so that nothing changes."
(Günter Grass)


My name is Ulrika Borking and I run Ulingo, based in Stockholm, Sweden. I have a degree in Translation Studies from Stockholm University and am a full member* of Sweden's largest association for translators, the Swedish Association of Professional Translators (SFÖ).

I have a BA in English, an MA in Translation Studies and am also a qualified Swedish and English upper secondary school teacher.

I of course comply with all accepted codes of professional ethics in my business activities, and more information about how I process personal data and sensitive data is available in Ulingo's GDPR notice.

Please don't hesitate to get in touch if you have any questions or want to know more about how I can help you with translation, transcreation, proofreading, copywriting or other writing services. I look forward to hearing from you and being of service to you.
*full membership requires at least five years of experience (confirmed by at least three references) for each source language.
Kind words from dear business partners:
"Over the past many years of working with Ulrika she's been delivering high-quality marketing and technical EN>SE translations on an ongoing basis. I have experienced a highly talented, service-minded and reliable translator. There has never been an issue with deadlines and the communication is effortless and positive. She's a joy to work with and I see her as a valuable asset to the team. I would recommend Ulrika to any client who is serious about their content."

Oda Kvalsvik
Senior Project Manager at Syntaxpoint
"Ulrika has worked as a freelance translator for us from 2016 with the language pairs English, Danish, and Norwegian(Bokmål) to Swedish. During this time Ulrika has worked on many tasks for varying end clients. We confirm that the tasks have been carried out to our greatest satisfaction and to the required specifications. We give our highest recommendation to Ulrika and it is always a pleasure to work with her!"

Gustav Jakobsen
Vendor Coordinator at EasyTranslate

TRANSLATION TRANSCREATION LOCALISATION PROOFREADING COPYWRITING